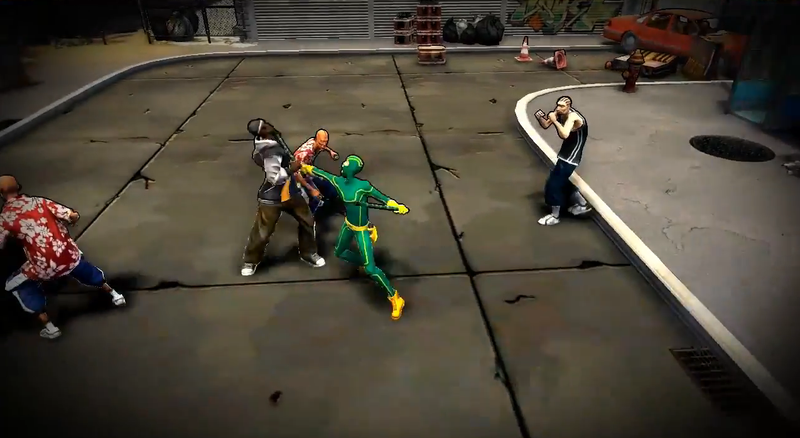 Freedom Factory Studios, which previously made the poorly reviewed game Young Justice Legacy, released this trailer for a Kick-Ass 2 game. The trailer simply says "coming soon."
The first time I saw Kick Ass, I liked it. The second time I watched it, I actually really liked it. And while I'll almost definitely see the sequel, I'm not entirely sold on this new "red band" trailer. It just seems like the movie might fall into the same trap as so many other sequels: It'll give us more, more,…
Reminding us that the movie based on Mark Millar's award-winning comic book Kick-Ass hits theaters on Friday is one of the few good things to come from this trailer for the PlayStation Network video game.
The characters from the movie based off of Mark Millar's comic book Kick-Ass completely kick ass in this trailer for WHA Entertainment's video game adaptation for the iPhone and PlayStation Network, and somehow that doesn't seem right.