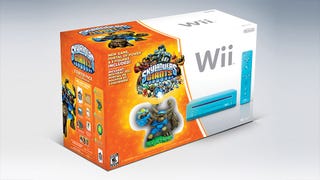 Nintendo may have an all-new console coming out in justa few weeks, but that's not going to stop them from tempting folks to pick up a Wii any way they can. The company just announced two new bundles for their aging hardware, one of which is designed to get rabid toy collectors like Kotaku's own Mike Fahey shell out…
Gangnam Style will be DLC for Just Dance 4... for "all motion sensor platforms in November 2012," according to Ubisoft.
I knew that dance games, like Ubisoft's Just Dance series, took an extraordinary amount of motion capture and choreography. But I admit that I never stopped to think about the costumed characters on-screen. Not only does the team have to capture dancers in motion... they need to outfit the dancers, too.
I'll admit, after watching the E3 2012 press conferences at home on my couch while drinking Heineken and using a spray bottle on my 8-week-old kittens every time they used my scalp as a scratching post, I didn't have high hopes for the show floor. No Fable 4? No God of War 4? No Dreamcast 2? Pffh. Yawn.