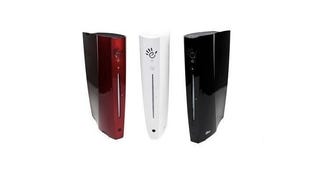 The iSec, Lenovo's home game console, was supposed to be out this fall. According to Chinese reports, it will get a limited release this December in the Mainland. Previously called the eBox, the iSec has Kinect-style controls and will cost 3,000 yuan (US$470).
Game consoles are made in China. But they cannot be legally sold in China. Game consoles are banned. This year, Lenovo is launching a game console in China. Funny, that.
China is closed off to Sony, Microsoft and Nintendo's consoles, meaning the first console available for sale in that country - aside from the knockoffs, of course - will be home grown. Today the iSec, renamed from the "eBox" announced last year, was unveiled.