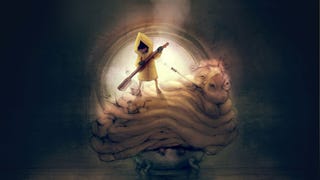 The studio that helped bring many a Littlebigplanet to life is spreading its wings with an original game of its own. It's called Hunger, and its concept art looks gorgeous in a gloomy sort of way. Learn more about it on the Tarsier Studios website.
A great cult movie is like a weird underground discovery, that feels so strange and wonderful, you suspect that you're the first person ever to appreciate it properly. But certain cult films have acquired fame and influence to rival any blockbuster, and have become part of our shared vocabulary. Here are 30 essential…
Yes, commenter GeshGav returns to Speak Up on Kotaku for the second day in a row, this time asking one of the most important questions you can ask about a video game character — would you eat it?
By their powers combined, they are Captain Sitting Around In A Chair! Five of the country's "legendary" names in gaming are converging on the E for All Expo in the name of ending hunger, once and for a little while! Johnathan "Fatal1ty" Wendel, Billy Mitchell, Justin Wong, Todd Rogers and TriForce will be taking on…