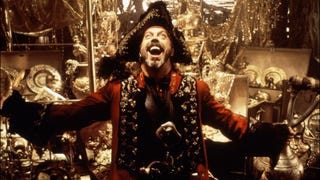 The developer and publisher of Hotline Miami 2 have responded to news of the hyper-violent action game being refused classification in Australia, which effectively bans it. Kotaku AU learned a scene implying sexual assault against a female character prompted the decision. The people behind Hotline Miami 2, however,…
For one moment, Hotline Miami 2's Steam page showed that it was coming out tomorrow, but it's since switched back to just "2014." A representative for Hotline Miami 2 says the game has no release date yet, so the date was a mistake. Alas.
Here's a humorously long list of banned questions for Hotline Miami 2, straight from the developers' gamescom booth. It might have been a slightly less time-consuming to put up a list of allowed questions. Maybe next year! In any case, the full list is below.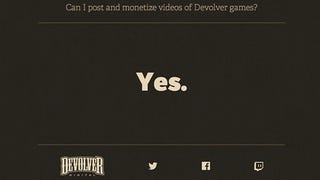 Hotline Miami 2 publisher Devolver Digital offer a succinct, URL-based answer to the question, "Can I post and monetize videos of Devolver games?"