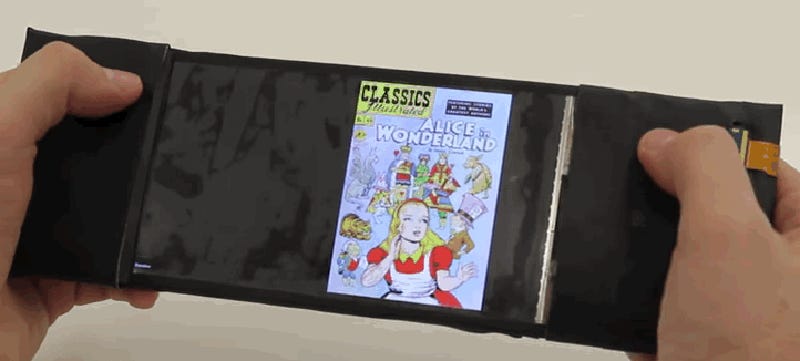 The sci-fi dream of flexible electronics is on its way—it's just taking a while to arrive. But this new prototype flexible smartphone, that responds to the way it's bent and twisted, at least hints at how your future phone may behave.
Nvidia's kicking off this year's CES madness with the Tegra K1, the first Nvidia chip with freaking 192 CUDA cores. Does that sound like a desktop thing, not mobile? It sort of is. According to Nvidia this bridges the gap between Kepler-based desktop cards and the mobile-based Tegra chips. Not just Tegra 5 but like…
You can go the route of modesty with a gaming rig—sure, but there's something to be said for the glowing, flowing, completely outrageous rig of conspicuous PC carnage. How about a motherboard that looks like a disassembled gun?
Actually they aren't too bad, provided you turn the sound down a little and keep your hand away from the pause button. Pause is not your friend here.