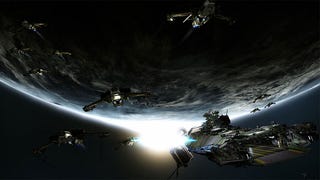 A massive number of space sim fans have generated nearly $34 million in crowdfunding for Chris Roberts' Star Citizen. Now they're all just milling about, waiting for the game to be finished. Soon they'll be able to mill about in large groups, thanks to the impending launch of the game's Organization System.
These past few weeks haven't seen a lot of good news thrown World of Warcraft's way. The MMO shed more than a million users over the past year, a development Activision's CEO called "troubling." Before that, some of the game's hardest-core players called it quits, too.
Free Realms might have had a lot to offer players in terms of game play, but it lacked one major massively multiplayer feature, until today that is.
It's full speed ahead for EA Mythic's Warhammer Online: Age of Reckoning as the game enters the final phase of closed beta testing, the Guild Beta. This is the stage where guilds from other games who signed up for beta as a whole will gain access to the game en masse in order to test out the newly implemented guild…