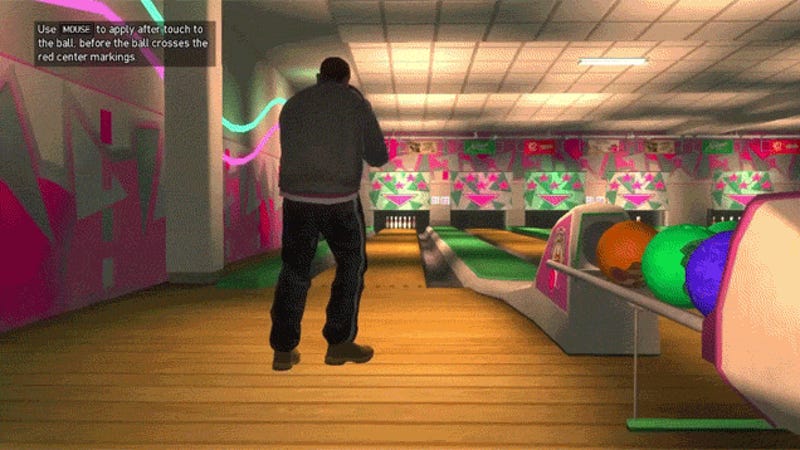 Well that GTA IV bowling session had an unexpected ending. Niko is lucky that veteran modder and YouTuber Helix_Snake, who can apparently mess up things in any game he wants, didn't take him to play darts.


Back in February we spotted a rumor that a GTA movie starring Eminem almost happened. It was knocked down the same day by Rockstar's Dan Houser, who said "we never entertained proceeding with the project." Maybe the story pitch was crap, but even if it wasn't, now we know at least one reason why.
Soon after Grand Theft Auto's launch, when I went to start playing online matches, I noticed that the instruction manual was almost totally devoid of multiplayer details. In fact, the Brady Guide for the game, a virtual encyclopedia of GTA facts, was also missing any real information about multiplayer.
Last night the New York Times let slip that Grand Theft Auto IV pulled in more than $500 million in its first week, selling an astounding 6 million copies globally, 3.6 million of them on the first day alone. This morning Take-Two confirmed the report, adding some well-deserved back-patting to the numbers.