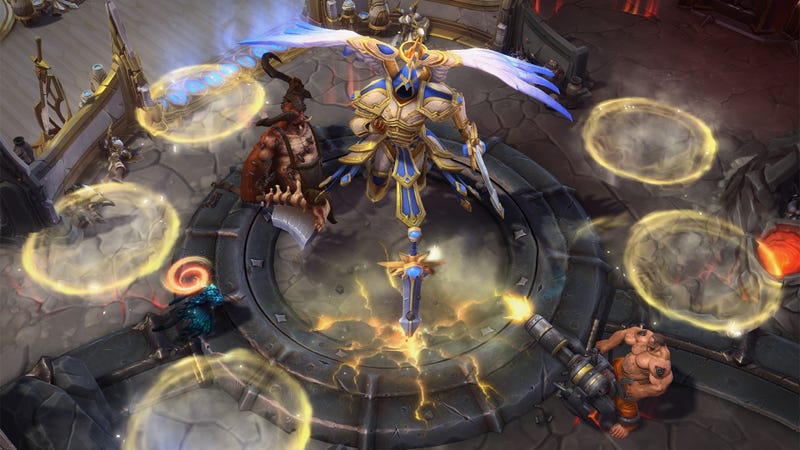 Ever since they changed Heroes of the Storm's name from Blizzard All-Stars and, even more regrettably, Blizzard Dota, Blizzard has insisted on calling its excellent new MOBA a "hero brawler" and therefore not calling it a MOBA. It was a silly choice when Blizzard first made it. Now, it's become a damaging one.
Isn't moving from disc-based software to downloadable digital products a step in the right direction? Commenter Paradox Me isn't so sure, and explains why in today's Speak Up on Kotaku.
Has one genre ever made you change your opinion of another? Commenter File2ish explains how Namco's Tales of Symphonia made him a fighting game fan in today's Speak Up on Kotaku.
Video games cover a lot of ground, but commenter Lannyandcarl believes there are still many untapped genres just waiting for some gaming love in today's. That's the touching coming of age story in today's Speak-Up on Kotaku.