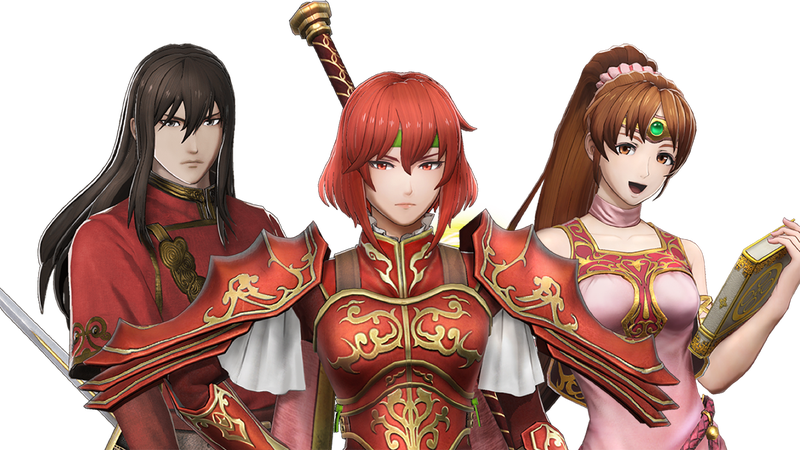 Fire Emblem Warriors' second DLC pack arrives on February 14, adding three characters from Fire Emblem: Shadow Dragon for the Nintendo DS. The pack also includes new costumes, weapons, history maps and armor break models, including one for Tiki, the 3,000 year old 13-year-old.
We're charging into battle and beating up thousands of dudes in Fire Emblem Warriors right now on Twitch.
The Switch is such a familiar part of the gaming landscape now that it's strange to consider that Nintendo's hybrid device is about to head into its first holiday season. What's even stranger is that for Baby's First Christmas, Nintendo's lineup is overloaded with deep single-player fantasy adventures: role-playing…
Fire Emblem Warriors is an upcoming hack and slash game featuring heroes from the popular strategy games. Staff writer Heather Alexandra and Kotaku editor in chief Stephen Totilo sat down with Masahiro Higuchi from Intelligent Systems and Yosuke Hayashi from Koei Tecmo to talk about the game and whether or not it will…
Seen at E3: this screenshot from Fire Emblem Warriors, which asks you to defeat the Cavaliers. Sounds eerily familiar.