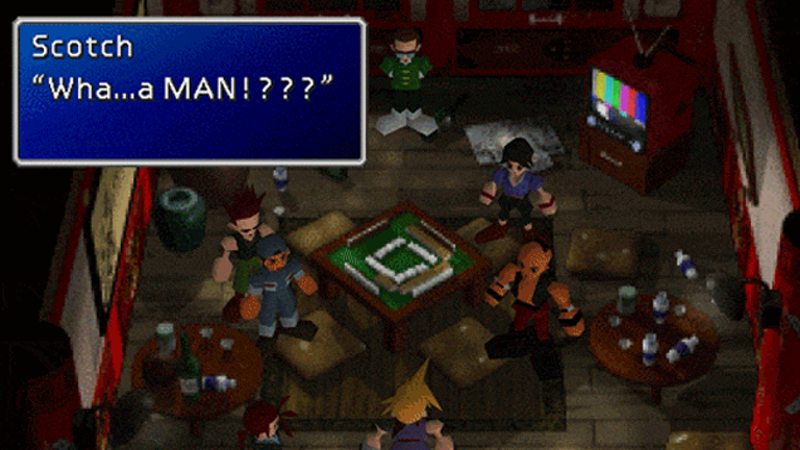 The announcement trailer of Final Fantasy VII's remake showed a slightly darker and more realistic world compared to the 1997 game. And with an aesthetic like that it's almost impossible to imagine how some of the crazier parts of the original game would look.
Last week, we reported that Square Enix wants to bring Final Fantasy VII to cell phones. Today, we've got an explanation for why that hasn't happened yet: the game is too big, Square says.
You may remember the mock-up trailer that circulated last fall, promising an unofficial Final Fantasy VII fan film. At the time, director Gionata Medeot told me he wasn't worried about Square Enix's lawyers stepping in and trying to take it down.
In honor of Final Fantasy VII's recent Steam re-release, here's a video by YouTuber NEroNeRoNerON exploring some trivia from Square's classic RPG.
Brought to you by Dan Hobart, the man who cut abridged versions of Chrono Trigger, Secret of Mana, and quite a few other Super Nintendo games, here's all of Final Fantasy VII in five minutes. In case you feel like getting all nostalgic and wistful but you don't have time to play Square's classic RPG all over again.…