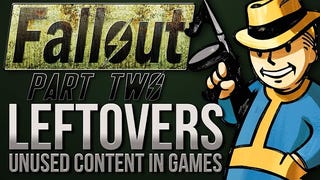 The sequel to Interplay's legendary post-apocalyptic role-playing game was bigger and badder than the original Fallout, which translates into more space on the cutting room floor for discarded storylines, abandoned features, unrealized non-player characters and a fully-upgradeable, completely drive-able vehicle.
Good News, Vault Dwellers: The classic PC role-playing games Fallout, Fallout 2, and Fallout Tactics are once again available on Steam. All three games were pulled from online stores earlier this year after Bethesda obtained rights to the series from Interplay. No word yet on whether they'll be back on GOG as well,…
Just like cats, man's best friend is a returning character in every genre. We've selected those video game dogs—from games both old and new—which are usually portrayed as companions; sidekicks who can both help us with minor tasks and save our asses in difficult situations.