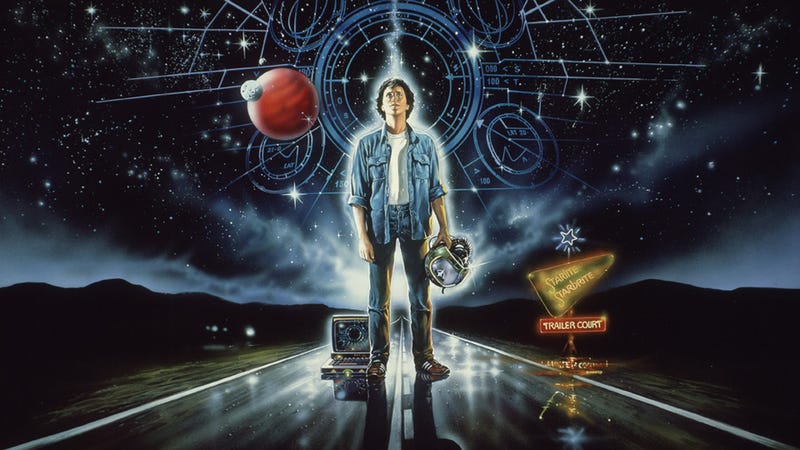 For a whole generation of video-game-playing kids, The Last Starfighter represents a special kind of wish-fulfillment: a down-on-his-luck kid becomes a video-game champ, only to find himself recruited to fight in an interplanetary war. How did something so perfect get made? Here's the whole, fascinating story.
It's summer movie season, which means lots of effects-heavy, big budget romps. And it's easy to feel numbed by all this digital overkill. But when visual effects are used well, they can tell the story instead of distracting from it. Just check out our list of 12 movies that use VFX purely as a storytelling tool.
Our favorite science fiction and fantasy films seem to have burst into existence fully formed, already perfect. So it's weird when you realize that a lot of the best movies had the biggest false starts and dead ends. Here are 12 much-loved movies that had very different storylines early on in their creation.
Everybody wants to recapture the glory days of 80s movies these days. Everywhere you look, they're remaking 80s classics or paying homage to the motifs of the Reagan era. But there's still something about the 80s that remains unique and special. Here are 10 things movies were good at in the 80s that they struggle at…
It's been three decades since Steven Spielberg enchanted the world with E.T. the Extra-Terrestrial, changing the way a generation thought about potential alien life and Reese's Pieces. Chillingo and Universal celebrate 30 years of friendly aliens next week with E.T.: The Green Planet, or as I like to call it, E.T.…