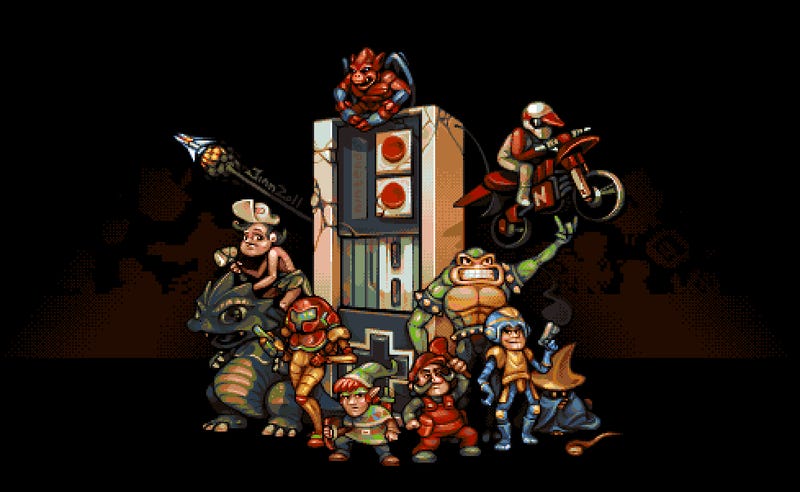 NEStalgia by João Victor G. Costa. See his pixel art takes on Breaking Bad, Sherlock, and more below.
No, seriously. This is a question I've had to wonder of late thanks to Dexter, the hit TV show that follows a serial killer who kills other serial killers. This would make him a "good" serial killer—at least, as good as someone who murders people can be. That may sound ridiculous, but being privy to Dexter's…
Barely skipping a beat after releasing a Facebook game that lets players grow and sell marijuana a 'la Showtime's popular show Weeds, Ecko|Code returns with a social game about stalking and murdering people. Don't worry, they're bad people.
We took some time out at E3 2009 to further investigate Dexter, the iPhone title from Marc Ecko Entertainment based on the hit television series about a cop by day, serial killer by night.
I've never seen Dexter and I don't own an iPhone — but these iPhone cases almost make me want to play the new game Marc Ecko is putting out on Apple's de facto console.
Mark Ecko Productions and Showtime have given us our first look at the first game based on Showtime's Dexter — which is in turn based on the book series by author Jeff Lindsay — and, well, it's the iPhone version. Sorry if we got your hopes up, but it may make anticipation for the console versions that much higher. …
Well this certainly explains why Showtime Networks and Mark Ecko Entertainment were so reluctant to announce a platform when they revealed the game based off the forensic scientist / serial killer show Dexter. At a Comic-Con panel discussing the show, Mark Ecko himself appeared to drop details on the upcoming title,…