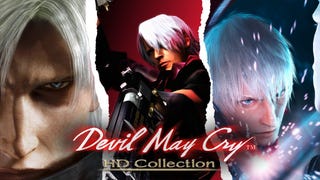 The Devil May Cry HD Collection is coming to Playstation 4, Xbox One, and PC on March 13th, 2018. It contains Devil May Cry, the oft-misunderstood Devil May Cry 2, and Devil May Cry 3: Special Edition aka The Best Thing Ever. Better start practicing your moves so you can rock, baby!
Capcom's looking to make both sorts of Devil May Cry fan happy in the coming months. They've got the re-envisioned DMC Devil May Cry update to their demon-hunting franchise releasing at some undetermined future date. That game sticks to the series' guns-and-swords play stle, even if it looks radically different. And…
Having long been the subject of rumors, speculation, and ESRB ratings, the Devil May Cry HD Collection is now a real snow-haired, demon-slaying boy, and we've got the comparison shots to prove it.