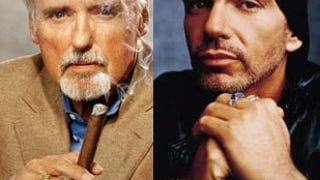 OK, so it's animated, but it's also pretty damn funny.
Revealed just yesterday as one of the voices behind the human co-stars in THQ's Deadly Creatures, veteran unhinged actor Dennis Hopper shares his opinion of the game in this behind-the-scenes video.
It looks like THQ released a trailer during last week's Comic-Con showing off one of the boss fights I described in my write-up of Deadly Creatures.
I had a chance to sit through a demo of upcoming Wii action adventure game Deadly Creatures Rainbow Studios in the lead up to E3. The game has you taking turns controlling a spider and a scorpion as they make their way through a hostile desert environment and try to suffer the indignities, and boots of a pair of…