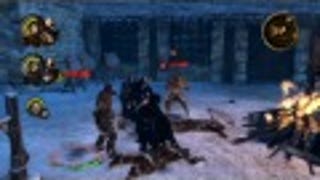 You know what would be awesome? A game that played like Dragon Age but featured locations and characters from George R.R. Martin's "A Song of Ice and Fire" series of books (now a major television series). Watching this combat trailer for Cyanide Studio's Game of Thrones role-playing game, I'd say that dream might…
Winter is coming. A Lannister always pays his debts. Incest kills the little children. Whichever Game of Thrones catchphrases you prefer, it's hard to not get excited about Cyanide Studios' upcoming action role-playing game, especially after seeing the first screens.
After a bit of legal wrangling over Cyanide's last fantasy football release, Chaos League, the developer and Games Workshop settled their differences, and Blood Bowl here is the result of their newfound friendship. The game features eight teams of fantasy football players - humans, orcs, dwarves, lizardmen, skaven,…
Cyanide Studios' video game version of the classic tabletop fantasy football game Blood Bowl has a brand new website chock full of game information, along with a sign-up page for the multiplayer PC beta test.