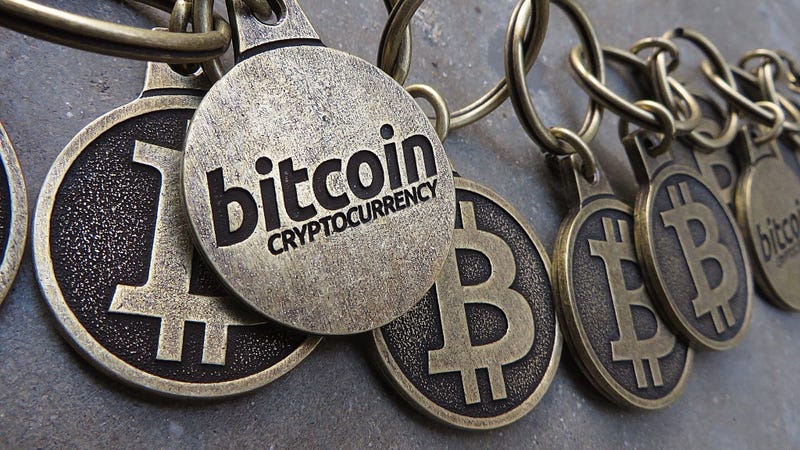 All of a sudden, blockchain is everywhere. The technology, which was invented in 2008 to power Bitcoin when it launched a year later, is being used for everything from copyright protection to sexual consent (yes, really).

So you're ready to buy some cryptocurrency. Maybe you've been reading up on blockchain technology and you're convinced it really is the future. Or maybe you watched a friend get rich off Bitcoin and you're still kicking yourself for not doing the same.

After rising from under $1,000 to almost $20,000 in the past year, Bitcoin crashed spectacularly this morning, dropping to as low as $11,000 per Bitcoin before rebounding to a little over $13,000. The news has plenty of cryptocurrency investors spooked. It even knocked popular digital currency exchange Coinbase …
CryptoKitties lets you exchange a made-up thing called Ethereum for fake cats. Naturally it's the next big thing in the super convoluted world of cryptocurrencies, where people spend a lot of time cooking up fancy new names for pyramid schemes. Like people who hoarded Beanie Babies back in the day, digital collectors…
"In battle, the commander is the first one to go over the top," Joe McKinney, shirt unbuttoned, wearing a shower cap and one of those airplane neck pillows, exclaims over music swelling from every direction. He's having a great time, romping around San Francisco as part of a "decentralized dance party"—a roving DJ set…
When black markets develop on the sidelines of most massively multiplayer online role-playing games, most developers would panic. But with today's rise of cryptocurrencies like Bitcoin, a growing group of game-makers are embracing some gamers' tendency to turn in-game currency into real-world money.