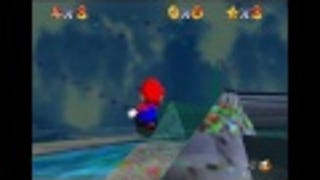 I've played Super Mario 64 before. Maybe you have too—but you've probably never played it as a horrific corrupted hellscape, like it appears in this glitch run of the game by vinesauce.
Colonel! These nanomachines have me tripping! Heh, this Metal Gear Solid compilation of corruptions and glitches by Vinnie from Vinesauce had me rolling while watching—even though, yes, some of 'em could be something out of a nightmare.
Conker's Bad Fur Day is a pretty outrageous game, for something on the N64. But throw in a few glitches and corruptions in there, like vinesauce does, and it becomes particularly ridiculous. Like something out of a nightmare, actually!