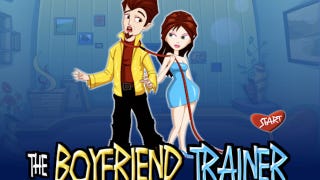 Oh boy! We knew it was only a matter of time until the trend of man-training books and movies like Men Are Like Dogs and Bring Your Husband to Heel would spread to online games, but we didn't think it'd happen with this much gusto. The Boyfriend Trainer, with the tagline "No boyfriend is perfect! It's time you trained…
Have you ever wondered what a computer game looks like, from start to finish, as it's being programmed? If so, then this time-lapse video of one man's creation of Metagun (for Ludum Dare 18) will truly amaze you. Video inside.
After novelist Sir Salman Rushdie published The Satanic Verses, many deemed the book blasphemous. The Ayatollah of Iran issued a decade long fatwa, calling for Rushdie's death. How did he spend that time?