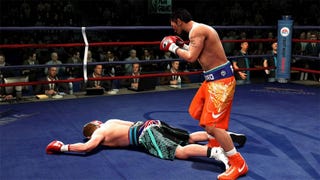 Xbox 360 owners are venting on the official EA forums (and our tips line) that EA Sports' Fight Night Round 4 is locking up and crashing at the game's loading screen. A fix (of sorts) is seeing some success.
While the closure of Circuit City may mean excellent (and not so excellent) deals on video games and electronics, it can also mean buyer remorse. Especially when one considers the "All sales are final" policy.
Reader Thomas M. sends along this steal - fuck, it's a heist. Not only is it $1,200 for a 3-month XBL sub, it's also a *used* card. And you still have to pay shipping.