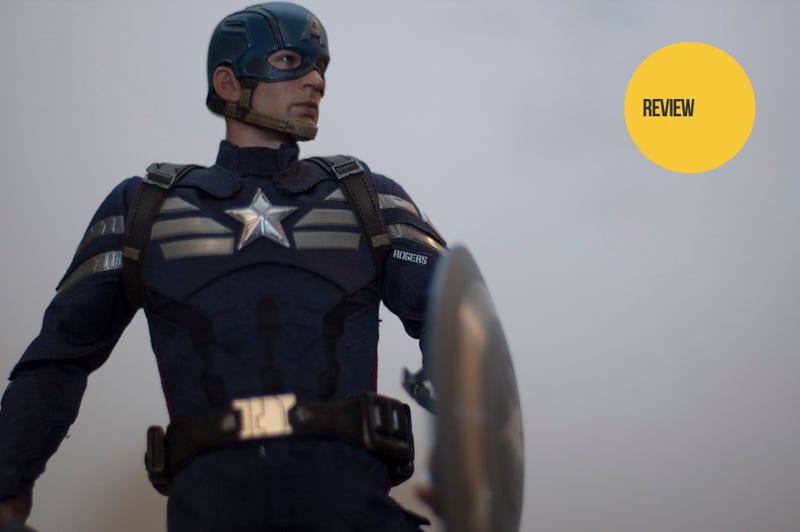 Captain America: The Winter Soldier was one of my favorite movies from last year, so when I learned that Hong Kong collectible toy maker Hot Toys was releasing a Captain America figure from the movie, only one word came to mind: Gimme.
This was a weird year for movies. The box office was weak, but also, most films didn't deserve love or hate. They were just... okay. But the genre movies that did stand out were either brilliant experiments, or horrible misfires. Here are the 10 best and 10 worst science fiction and fantasy movies of 2014.
Yeah, I already had one Black Widow figure, but this one is from a different movie.
Marvel's self-made superhero movies are box office blockbusters and massively fun. But they're not perfect; like so many summer action flicks, they can be plenty dumb, and there's no sense in pretending otherwise. Here are 10 plot holes from Marvel's movies that we're still trying not to think about.
Captain America: The Winter Soldier is a brilliant action movie, that serves up a huge dose of wish fulfillment along with its bravura fight scenes. The wish fulfillment isn't just being a face-kicking badass and blowing shit up, but the notion that we could all live in Steve Rogers' world, where political conundrums…
Could Marvel make a Captain Marvel movie instead of a solo Black Widow film? Rachel McAdams leaves Passengers. Terminator: Genesis casts a major supporting charater. Peter Dinklage discusses Tyrion in Game of Thrones season 4. Plus, Kevin Feige explains magic in Doctor Strange and a building-sized Captain America …
The first trailer for Captain America: The Winter Soldier dropped earlier today, and it was a concentrated blast of awesome. Including massive destruction, heartbreaking injuries, and some clues as to the nature of the conspiracy that Cap faces. Our roundup of nearly 100 screencaps reveals everything you might have…