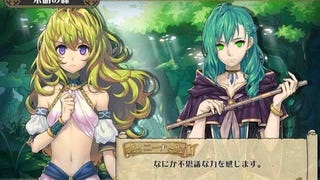 Earlier this year Capcom announced the eagerly awaited sixth installment of its popular role-playing game series would be an online game for mobile and PC. Fans were angry. Will fresh information and screens of Breath of Fire 6: Guardians of the White Dragon make them happy? Oh come on, it's got Nina in it.
Classic role-playing game Breath of Fire II is coming to the Wii U's Virtual Console this Thursday in both Europe and North America, Capcom confirmed to Pixelitis. Presumably they haven't turned it into a social online mobile game yet.
After twelve years, for better or worse, we're getting another Breath of Fire. On their Network Game Conference stream, Capcom announced that Breath of Fire 6, the latest in the long-standing JRPG franchise, will be an online touch RPG for smartphones, tablets and PCs, released in 2014. Screenshots below.