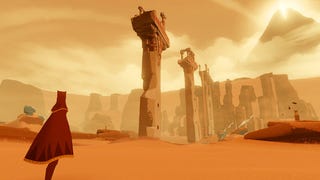 In an article published by The Atlantic earlier this month, writer Taylor Clark posited that "video games, with very few exceptions, are dumb."
Is L.A. Noire—despite its running, gunning and vehicular cruising—essentially an elaboration on the point-and-click adventure game? Some critics and commenators have suggested that the title has more in common with Monkey Island than Grand Theft Auto IV, with the crucial difference being that L.A. Noire (unlike the…
"Enduring Questions" is a mandatory class for freshmen at Wabash College. The syllabus? Gilgamesh, Aristotle, Goffman, Donne…and Portal. That's because it's taught by Michael "Brainy Gamer" Abbot, profiled in this piece by Patrick Klepek that's certainly worth reading on Giant Bomb.