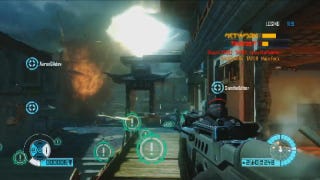 Ice T and Body Count's Gears of War 3 music video "Horde 2.0: Five Against All" will premier tonight on G4's X-Play at 6:30 PM ET/PT.
This is Ice-T's Body Count. Performing at a Gears of War 3 party in LA earlier tonight. That's a match made in heaven if ever I've seen one.
Codemasters' Bodycount, the first-person shooter that was at one point headed by Black creator Stuart Black, but no longer, is a curious thing. It's part inspired by Lady Gaga and all about "the bullet and its impact on the world."