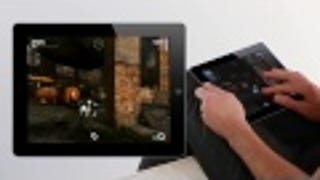 In December, former Battlefield developer Ben Cousins revealed The Drowning, an ambitious first-person shooter aimed at both hardcore shooter fans and casual players alike. The game's simple two button control scheme is key to bridging the audience gap, and now we get to see how it works.
As the former creative director of DICE Sweden, Ben Cousins knows console shooters. His team at Scattered (formerly Ngmoco Sweden) has collectively worked on five Battlefield games, the first three Halo titles, two Far Cry and Crysis games and the upcoming Tom Cruise film All You Need is Kill. If any development team…
A firmly-worded letter that made the rounds online a few days ago is not something that gaming giant EA sends to all its ex-employees and is certainly not part of standard operating procedure, a spokesperson for the company tells Kotaku. It was targeted at a specific ex-employee for a specific reason.