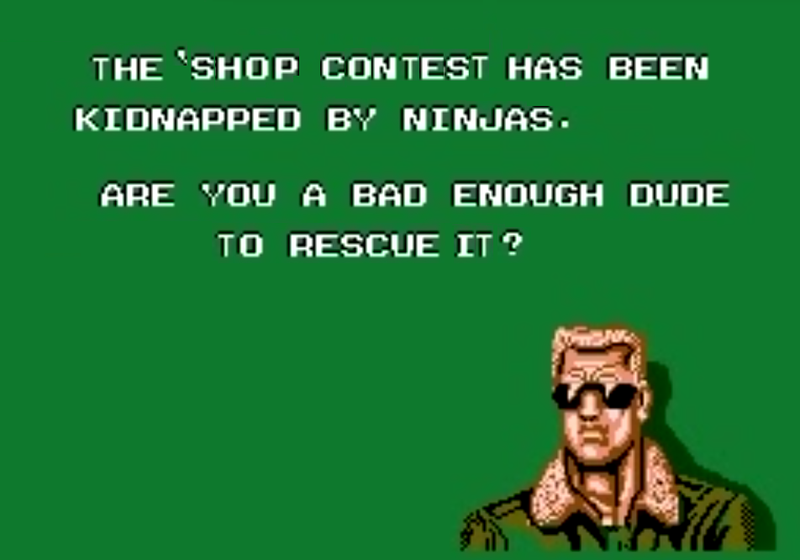 The 'Shop Contest returns this week with a blast from the past as we celebrate a long tradition of really lazy Bad Dudes entries.

My first job out of college, I was fired. I used two words with my editor that proved career limiting. I have quit with no notice; I've given two weeks and had cake on my last day. I've signed paperwork at the long conference room table twice. And I've had a farewell so tearful I wore sunglasses as I said goodbye.
For nearly a quarter century, this video game has posed the ultimate hypothetical question of one's manhood: Let's say, perchance, the head of government of the United States of America is abducted by masked assassins: Do you embody the qualities of a highly motivated, results-driven person who can effect his safe…
Fifteen classic arcade games are heading to the Wii early next year, courtesy of Majesco and the Data East Arcade Classics collection. Are you a bad enough dude?