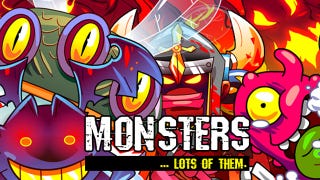 Today Sega has revealed that they're working with Big Bang Mini developer Arkedo on something called Project Hell Yeah!, a game so exciting it requires an exclamation point. All we know so far is it will have monsters, possibly a dead rabbit, and was originally developed for the Dreamcast 2. Oh wait, they lied.
The French developer behind DS title Big Bang Mini, Arkedo, was thinking about making a game for Microsoft's upcoming Natal motion system, but has decided against it.
After getting a look at developer Arkedo's new venture today, CEO Camille Guermonprez told me something very, very interesting: more published devs might go indie.
Due to overwhelming fan demand, Arkedo Studio and Southpeak have released the soundtrack to their unique Nintendo DS shooter Big Bang Mini as a free download.