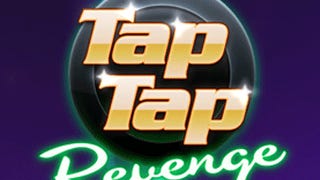 A list of the 25 most popular iPhone applications to date is nearly half-filled with games, with Tapulous' Tap Tap Revenge coming out on top.
An analyst for Electronic Entertainment Design and Research (EEDAR) says that new sales figures show that the Guitar Hero franchise may have reached its peak.
The casual gaming business could look to netbooks - those little tiny wee PCs like the ASUS Eee - to give the genre a boost, according to analysts. I love my little Eee - it is incredibly handy for a blogging from the sofa or carrying about to events - but a games machine it is definitely not. It does do Flash though,…
According to analysts from EEDAR, Wedbush Morgan and Screen Digest, games like Midnight Club: Los Angeles, Mortal Kombat vs. DC Universe and Animal Crossing City Folk could have less than merry Christmases. Gamasutra reports are just a few of the marquee and triple-A titles that, for various reasons, could get lost in…
Alright, alright, forgive the distortion, but if you've bought a next-gen console - and worldwide, more than 60 million of us have - then you are "wealthy or hardcore gamers," according to everyone's favorite video game software analyst, Michael Pachter. I don't consider myself hardcore. And my aforementioned $1,500…
Now that Activision and Blizzard have a set a July date for their merger to be put up to final shareholder vote, it's time for the game industry analysts to do what they do best - analyzing. Lazard Capital analyst Colin Sebastian doesn't just think the joining of the two will form a big game company...he says they'll…
Have you seen the recent Saints Row 2 trailer that makes direct comparisons to Grand Theft Auto IVto show why it's more fun? It's more tongue-in-cheek snarky than truly nasty, but apparently it prompted one analyst to counsel investors to take it with a grain of salt.
The Financial Times/StarMine recently awarded Wedbush Morgan analyst Michael Pachter the designation of number one Earnings Estimator for the Software sector. As Pachter said, "Please note that there is no 'video games industry' and that my performance is compared to the analysts who cover not only video games, but…
Record-setting launch numbers for Grand Theft Auto IV had no significant impact on Take-Two's stock price this morning, lending credence to analyst views that the share price already included the expectation of extraordinary first-week sales of the title.
Earlier today, we reported that THQ's portfolio of Nickelodeon titles has hauled in more than $1 billion in sales, with the publisher looking forward to its 2008 lineup of more Nickelodeon properties.