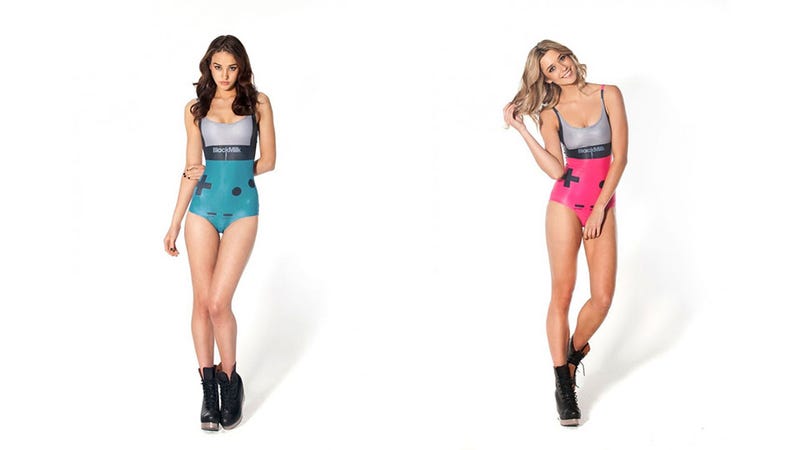 Black Milk, an Australian label that walks the knife's edge between nerdy and genuinely fashionable, has released an entire line of swimsuits based on... the Game Boy.
While there's no pricing, Black Milk's other swimsuits run to between $90-$120 AUD, which is roughly the same in USD (the exchange rate is pretty crummy right now).
It's not the first time the company has done this—they released a Tetris suit earlier in the year—but you'd imagine the Game Boy has a lot more ironic/retro appeal to the hipster kids who buy Black Milk swimsuits than a block puzzle game.
Game Boy Swimsuits In Every Color Of The Rainbow [Fashionably Geek]