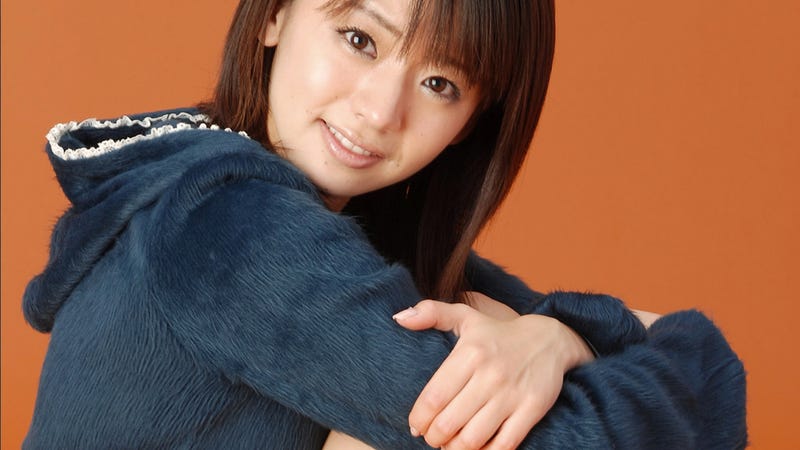 Politicians with, let's say, interesting backgrounds are nothing new. People have entered politics from acting, modeling, and, yes, even hardcore pornography. Jobs are jobs. Politics, however, is a calling. Rie Sasaki is answering that call. What makes Sasaki so noteworthy is that she could be Japan's first elected official that has gone from Akihabara street idol to politics.

After graduating from Shimane University, Rie Sasaki got her start in 2006, briefly performing as a sidewalk idol in Akihabara, Tokyo's geek district. Sidewalk idols are essentially street performers who don't ask for spare change, but hope to build a grass roots following. After that, she was scouted by an agent while in Shibuya and started working as a model and pin-up girl.
Starting in 2008, she got an online show, on which she'd answer fan mail and talk about her favorite Gundam arcade game. She appeared in image DVDs, with titles like Real Audition: Otome Anime Voice Actress or Spoil Girl.
But like so many of these bikini models, she married and decided it was time to change her image. Unlike so many of these bikini models, she decided the best way to do that was to run for office.
Sasaki is running as a candidate for the newly formed "Japan Restoration Party" (new as in launched this September) in Tokyo's 21st Ward. When asked about her pin-up past and bikini pics immortalized online, Sasaki is quoted by Daily as saying, "For me, I'm okay with it, but depending on the angle... Still, they're part of the life I've led." That seems to be a good attitude—probably the best one can have. Sasaki said she's been interested in politics for a while now. With all the old men in Japanese politics, some new blood can't hurt, right?
On Sasaki's new, politically charged website, she does apologize in her second post: While working as a pin-up model, she said she was born in 1983. This isn't true. She was actually born in 1982. "I truly apologize for this," Sasaki wrote, adding that she'd be focusing on making things better. Well, at least she admitted she hadn't been truthful. How many politicians do that?
維新元グラドル候補1歳サバ読み認める [Daily]
---
Kotaku East is your slice of Asian internet culture, bringing you the latest talking points from Japan, Korea, China and beyond. Tune in every morning from 4am to 8am.