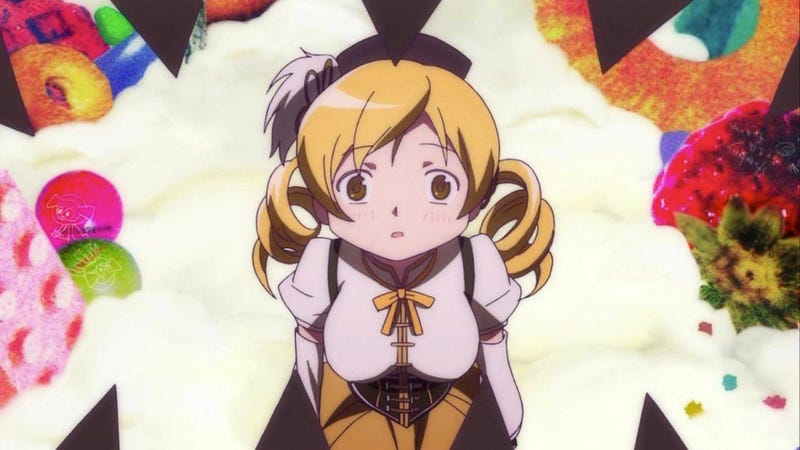 Japanese animation is loved all over the world. From Cleveland to China, there are anime fans everywhere. But one unlucky young anime fan in Guangdong didn't watch just anime. She saw something she never should've.

Earlier this month, an eleven-year old girl in the Guangdong region of China asked her mom to buy a Puella Magi Madoka Magica DVD. Puella Magi Madoka Magica is an anime series that debuted in Japan last year.
After buying the DVD for her daughter, the mother went out shopping, while she watched the DVD. According to Xinhuanet, when the mother returned, she found her daughter moping about. That night the kid didn't utter a word and didn't touch her dinner. The next day, the daughter acted strangely. Then on the third day, the mother pressed her daughter, trying to find out what was wrong. "I didn't know how to tell you," the kid said, breaking out sobbing. Apparently, the first half of the DVD was Puella Magi Madoka Magica; however, the second half was an adult movie. The young girl kept saying, "So gross" over and over again, and she appears to have been understandably and unfortunately traumatized and continued to have difficulty sleeping.
The video was a pirated copy and not an officially released DVD. Xinhuanet reported that the DVD's seller said its contents were "not checked". Piracy isn't only an issue in China, but incidents like this do highlight how the sellers and buyers of these goods don't necessarily know what they are getting their hands on.
Less shocking than the pornography, Puella Magi Madoka Magica might look like your typical magical girl anime for little girls, but it's not. And even if this DVD had not been tampered with, Madoka Magica is not suitable for children. At all.
Leaving kids to be babysat by the TV makes them vulnerable to whatever is on that screen.
11歲女孩買盜版動漫光碟看到AV 變失眠寡言 [新華新聞 via ロケットニュース]
---
Kotaku East is your slice of Asian internet culture, bringing you the latest talking points from Japan, Korea, China and beyond. Tune in every morning from 4am to 8am.