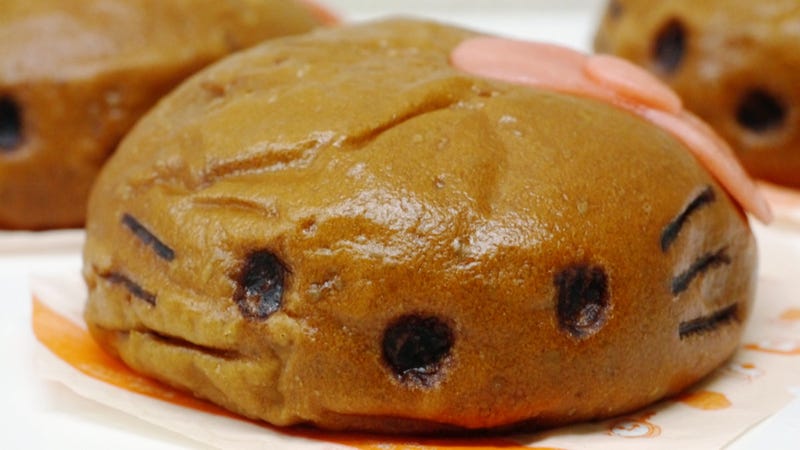 Kotaku has already brought you the wonders—and innards—of the Hello Kitty meat bun. Now there's a Hello Kitty chocolate bun.


---
Japanese website Gigazine swung by its local convenience store, snapped up a few chocolate buns, and then got out the stabby-stabby.
YOU BASTARDS, NO, NO, NOOOOOOOOOOOOOOOOOOOOOOOOOOOOOO!!
The filling was described as "very sweet". Looks yummy, too. Carry on, Gigazine, carry on.
チョコの影響でガングロになったキティちゃん、「ハローキティチョコまん」試食レビュー [Gigazine]
---
Kotaku East is your slice of Asian internet culture, bringing you the latest talking points from Japan, Korea, China and beyond. Tune in every morning from 4am to 8am.