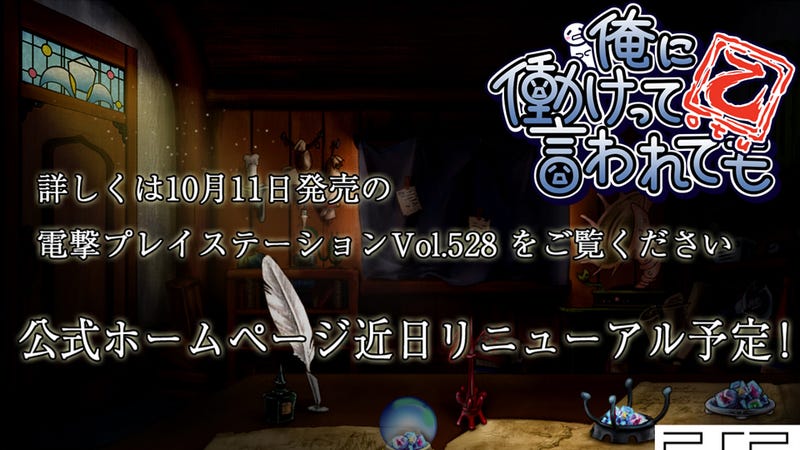 Developer e-smile has announced that the PSP game, Ore ni Hatarakette Iwaretemo (俺に働けって言われても), a dungeon exploring game where you, the unemployed protagonist, get other people to do the hard work for you, is getting a power-up remake.
According to e-smile game director Naomiki Yoshida's twitter feed, the new game, Ore ni Hatarakette Iwaretemo Otsu (俺に働けって言われても 乙), will have 50% more dungeons, an increased level cap of 300 (with a few exceptions of 350), a two-year campaign, and additional unique characters and jobs.
The game's title addition, "Otsu" (乙), is a net slang shorthand for "otsukaresamadeshita" (お疲れ様でした) which roughly translated means "good job" or "well done." Yoshida stated that the new game will be a full remake of the original, and that, while it is being developed for people who have played the original, he hopes that new players will also be able to enjoy it as well.
The original game is currently available for download only on the Japanese PlayStation Network for ¥1,000 (US$12.80). A sale is scheduled for the period of October 16th to October 30th during which the game will be available for ¥800 (US$10.24).
Ore ni Hatarakette Iwaretemo Otsu is scheduled for release in Spring 2013.
twitter [twitter]
---
Kotaku East is your slice of Asian internet culture, bringing you the latest talking points from Japan, Korea, China and beyond. Tune in every morning from 4am to 8am.