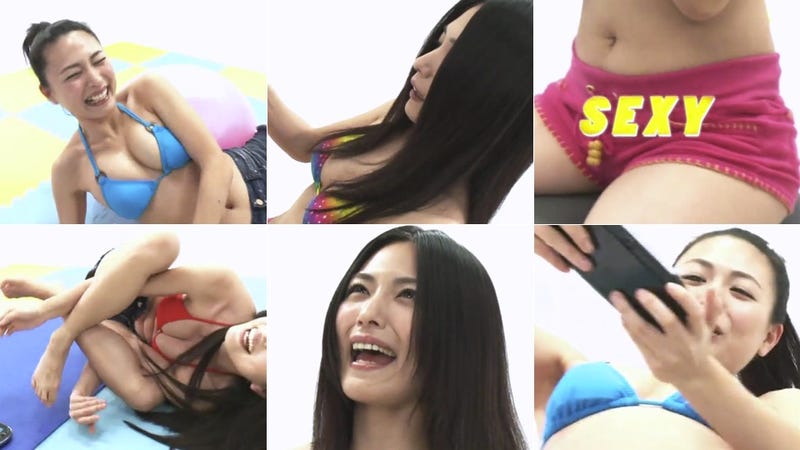 Japanese pin-up model Yukie Kawamura plays through Super Monkey Ball: Tokumori Asobi-ta! on the PS Vita. In a bikini. While bouncing on a big ball.

Clothing is irrelevant and shouldn't impact gameplay. But will trying to balance on a ball while trying to balance a ball in game impact gameplay? Yes, yes it will.
Gameplay, however, doesn't seem to be the point here.
Kawamura debuted as a pin-up model in 2003. She has since moved on to appearing in crazy Japanese horror films and crazy Sega ads.
川村ゆきえが挑むスーパーモンキーボール 神業PLAY! [YouTube]