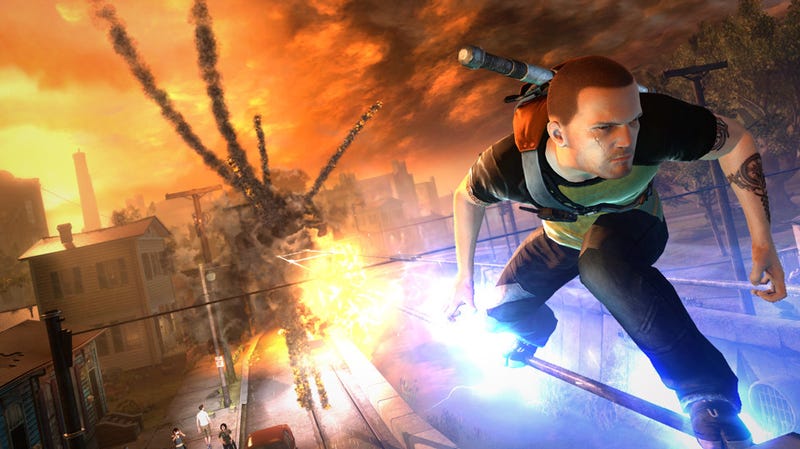 Freakin' nothin' for me, it looks like.
Tuesday, I got Tiger Woods PGA Tour 13 for review and played it until 3 a.m. When I went to bed, there was no sign of the 7.5 inches of snow that Eugene, Ore. would receive. Heavy and wet, it was like dumping a sack of Redi-Crete on the trees, and there are a ton around me. These branches fell across power lines.
I was awakened at 8 a.m. Wednesday to the frying sounds of the main power line to my home being forcibly yanked out from the wall, which is the wall beside my bed. There was a huge char mark left on the exterior wall. I'm lucky it didn't start a fire.
But because this repair has involved something other than the utility crew fixing a line elsewhere in the neighborhood, it's taken forever to get power back into my home. The good news is the temperature inside is a brisk 46 degrees, making spoilage in my refrigerator a moot point. There was even solid ice in the freezer.
At any rate, I doubt I'll be playing much of anything this weekend, unless some miracle occurs in the next three hours. What are you playing?