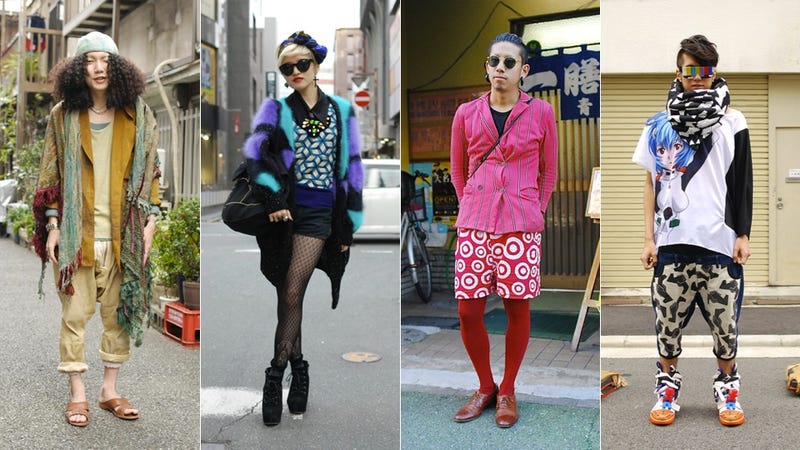 Ever feel like game character design has become, I dunno, bland? Shame because there's so much inspiration, walking around in the hip parts of Japan.

Please note that "regular" Japanese people do not dress this funky or outrageous. There's a reason why these folks are popping up in these "street snap" photos, and that's because they're cutting edge—or simply ridiculous. Neon Evangelion Genesis shirts? Back to the Future II hats? Bless them!
There's a tradition of "street snap" photography that dates back a few decades. During the late 1990s, photographer Shoichi Aoki perfected the art with his magazine Fruits, which covered street fashion in Tokyo's Harajuku.
Even if these are outfits aren't something you'd be caught dead in—and remind you more of cosplay than fashion—you gotta admire the balls it takes to pull off these duds.
Check out more photos from Fukuoka-based fashion and design site Scrapture in the link below.
Scrapture [Official Site]