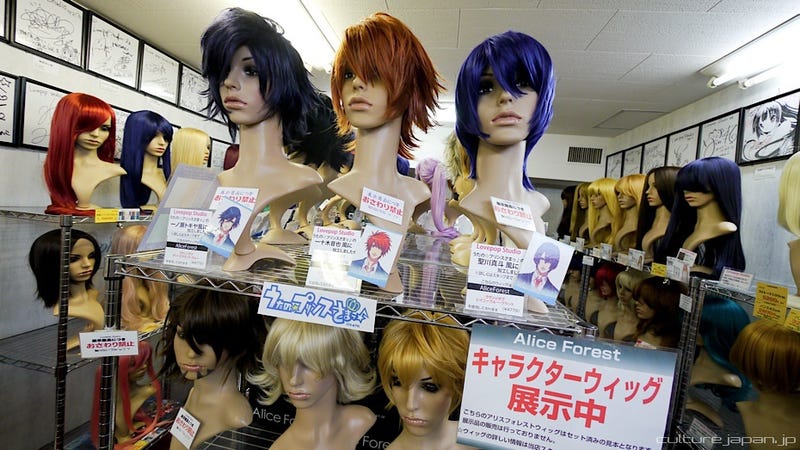 Cosplay isn't only about great costumes. It's about hair, amazing hair. The more amazing the hair, the better.
Osaka's Lovepop Studio specializes in cosplay wigs. It's a wig wonderland. The shop also sells various cosplay accessories, and there's even a studio on site that includes backdrops, a sofa, and a bed.
There are other geek-friendly hair and wig salons in Japan, such as Fuwat in Akihabara.
Cosplay Wigs [DannyChoo]
(Top photo: Danny Choo | Culture Japan)
---
You can contact Brian Ashcraft, the author of this post, at bashcraft@kotaku.com. You can also find him on Twitter, Facebook, and lurking around our #tips page.