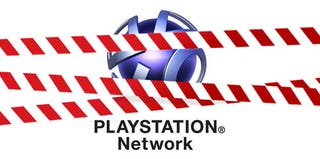 European PlayStation 3 owners had a bit of trouble yesterday, with their PlayStation Store wallet and purchasing system falling down, while problems also beset those trying to get their hands on Modern Warfare 2's downloadable content.
Issues reported to Sony by users included freeze-ups while trying to enter money into their PSN wallet, transactions showing up on credit card statements but not PSN accounts and error codes while trying to download the Modern Warfare 2 Stimulus Pack.
Those having wallet problems are advised to wait a few hour and try again. Those with errant transactions will have to wait for the PSN to process said transactions. And those unable to download Modern Warfare 2's DLC are simply being told to wait and try grabbing it during "off-peak" hours".

PlayStation Network Issues Update [PlayStation]