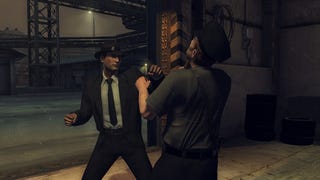 2K Games nails down a (hopefully) concrete release date for Mafia II, with fans getting their first taste of the 1940's sandbox-stylings of the sequel this weekend at PAX East in Boston.
Delayed, delayed, and then delayed again, 2K Czech has had plenty of time to polish the sequel to Mafia, refining the experience and liberally sprinkling the title with period porn. Now 2K Games makes an August 24 play date with North America for Mafia II, releasing overseas three days later.
But why wait? Mafia II will be playable by the public for the first time this weekend at the Penny Arcade Expo East, so if you're at the show and want a little taste, be sure to stop by booth 103 for a piece of the action.