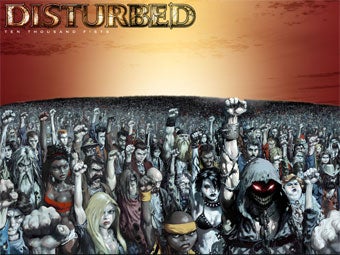 The Rock Band Store gets another large dose of variety next week, with tracks from Social Distortion, Steely Dan, Disturbed, Elvis Costello, and The Replacements.
American punk band Social Distortion headlines next week's offerings with the Social Distortion Pack 01, adding three more tracks to the band's game Rock Band lineup. "Bad Luck", "Ring of Fire", and "Story of my Life" join "I Was Wrong", which was included on the disc for Rock Band 2.
Jazzy-rock band Steely Dan and Chicago-based metal band Disturbed both deliver two tracks to the store next week, with the former's "Black Friday" and "My Old School" clashing wonderfully with the latter's "Stricken" and "Stupify".
Rounding out next week's releases is one track each from Elvis Costello and The Replacements. Costello brings 1978's "Radio Radio", while The Replacements are pretty sure that "Kids Don't Follow".
The new tracks will be available on May 12th for the Xbox 360 and Wii and May 14th for the PlayStation 3. So what looks good to you folks?