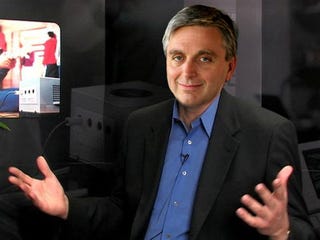 Wii sales in Japan have been on the decline. But don't expect that trend to be indicative of a worldwide shift in tastes, notes EA CEO John Riccitiello. He believes the Wii is still strong.
While Wii sales have dipped in recent months, to the point where the more expensive PlayStation 3 is overtaking the console on weekly and monthly bases, Riccitiello says that the Japanese demographic "is very different."
"I don't think we're seeing Japan as a good bellwether indicator," Riccitiello noted in an Electronic Arts earnings call, pointing to still strong sales in the United States and European territories as better examples of continued Nintendo dominance. "I'm not suggesting there can't ever be a negative or a hiccup in NA, [but] I think the Wii is still strong."
Clearly. EA has shifted much of its development priorities to Nintendo's platform.
"I'm particularly bullish on EA Sports Active," Riccitiello said of the company's more Western-style fitness product. "It has the potential to be a long established franchise for years to come."