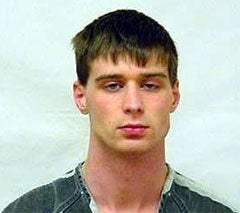 Nineteen-year-old Codey R. Hawks has been arrested on rape and sexual imposition charges in Parma, Ohio, accused of raping a 12-year-old boy. The two are reported to have met through Xbox Live.
NewsNet5 of Cleveland is reporting that Hawks "repeatedly raped" the underage victim after traveling from Michigan to Ohio. Parma police said that Hawks was staying with the boy's family, having arrived on January 15th. He was arrested yesterday.
I thought we made it perfectly clear well in advance of this disgusting incident that this is not what Xbox Live was for.
Try to keep your faith in humanity from shattering while exhibiting your best behavior in the comments.