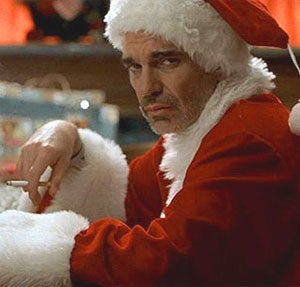 Given that Sony had its best sales of the year this December, it has reason to be pleased with its end of year sales. Corporately, it is, with the PlayStation brand "staged for continued momentum."
Sony's response to today's NPD sales figures for the U.S. point out... well, they point out everything. PlayStation 3 hardware sales are up 40% for a total of 3.6 million consoles sold last year with software sales up 115% in the US of A.
On the PSP front, the million PlayStation Portables the company sold is up 143% from the previous month. And don't forget the PlayStation 2, which 99% increase in sales month to month. Other percentages we didn't call out were 124%, 143%, 116%, and 92%. All great percentages.
All told, the PlayStation family moved 2.156 million hardware units in the U.S. last month, which puts it in second place, all things considered.
We think Peter Dille, Senior Vice President of Marketing and PlayStation Network, said it best when he said "We remain confident in our momentum into 2009 as we continue to deliver to our consumers the best entertainment content and technology out there."
PlayStation by the Numbers - December 2008

PlayStation Brand Staged for Continued Momentum in 2009

Total 2008 PS3 Hardware Sales Up 40% and PS3 Software Sales Up 115% in the U.S.

PLAYSTATION 3

The PlayStation® brand delivered continued sales momentum throughout 2008 with a total of 3.6 million PLAYSTATION®3 (PS3™) units sold in the U.S. by the end of 2008, an increase of 40% from the previous year. In December, 726,005 PS3 hardware units were sold, representing an increase of 92% from November.

PS3 also generated one of its strongest months in software unit sales in the U.S., with almost 6 million units sold in December. For the calendar year, PS3 software unit sales increased 116%.

* Top-selling games for PS3 in December included exclusive hits Resistance 2 and LittleBigPlanet, as well as third-party blockbusters, such as Activision's Call of Duty: World at War, Midway Games' Mortal Kombat vs. DC Universe, and Ubisoft's Price of Persia.
* Top-selling games for PS3 in 2008 included Grand Theft Auto IV, Call of Duty: World at War and the exclusive Metal Gear Solid 4: Guns of the Patriots.

PlayStation Network
With more than 17 million PlayStation®Network users worldwide and a total of 330 million pieces of content downloaded to date, the PlayStation Network continued to be a destination of choice during the holidays for interactive entertainment content.

* Top three most downloaded games in December included Super Street Fighter II Turbo HD Remix, Soldner-X: Himmelssturmer and Linger in Shadows.
* Top three most downloaded movies in December included The Dark Knight, Step Brothers, and GetSmart.

PlayStation Portable
PSP® (PlayStation®Portable) and the Ratchet & Clank: Size Matters PSP Entertainment Pack continued to be popular choices in the U.S. for on-the-go entertainment in December, with more than 1 million hardware units sold, an increase of 143% from November. In December, more than 3.7 million software units were sold for PSP, including popular hits such as Madden NFL 09, WWE Smackdown vs. Raw 2009 and Lego Batman: The Videogame.

* The PSP exclusive titles Crisis Core: Final Fantasy VII and God of War: Chains of Olympus, which both launched in March, were the top two most popular titles of 2008 and sold a combined 1,313,893 units in 2008.

PlayStation 2
PlayStation®2 (PS2) and the LEGO Batman: The Videogame PS2 Entertainment Pack delivered another month of solid sales in December, with a 99% increase in hardware units and 124% lift in software units from the previous month.

* The Guitar Hero franchise sold over 3 million units on the PS2 in 2008.

Power of the PlayStation Portfolio

In 2008, the PlayStation brand generated more than $6.4 billion in revenue in the U.S.

* PlayStation's hardware unit revenue generated more than $2.5 billion in 2008.
* PlayStation's software unit revenue totaled more than $3.2 billion in 2008.

Executive Perspective

"The PlayStation brand has had a solid calendar year with total PS3 hardware sales up 40% and total PS3 software sales up 115%. We remain confident in our momentum into 2009 as we continue to deliver to our consumers the best entertainment content and technology out there. And we delivered on that promise this past year with one of the best software line-ups in the industry, a dramatically expanded PlayStation Network with the launch of the video delivery service and the beta of PlayStation Home, as well as extended hardware offerings with the PSP 3000 and Uncharted 160GB PS3 bundle. We also hit a remarkable milestone for the PlayStation 2 platform in North America with 50 million units sold. It's truly an amazing testament to the power and legacy of our brand."

— Peter Dille, Senior Vice President of Marketing and PlayStation® Network, Sony Computer Entertainment America