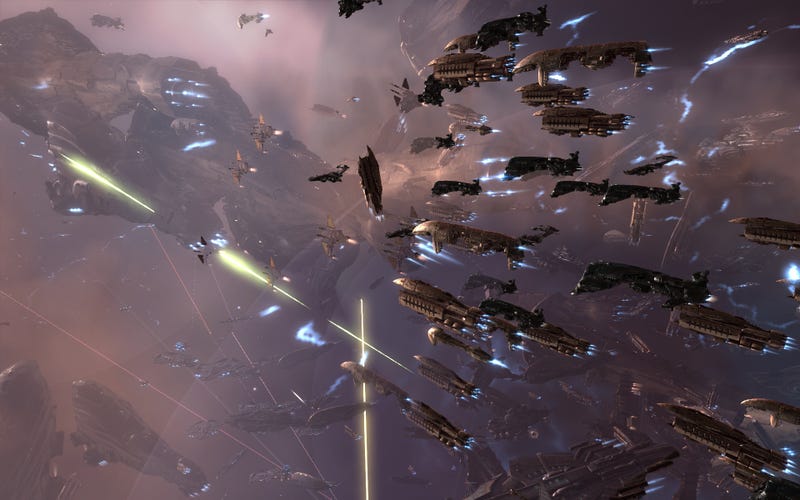 EVE Online is known for being a video game universe where players come first. Their alliances, decisions and protests change the shape of the fictional galaxy and the huge multiplayer game it lives in. And starting next year, the player-driven sagas of CCP's hit MMO will be providing the fuel for a new comic-book series from Dark Horse.
EVE: True Stories pulls from the initial ten years of the game's real-world existence, drawing on high points that players themselves have voted as the most significant moments in EVE history. It's being written by Daniel Way—the fan-favorite writer who's worked on Wolverine and Deadpool—with art by Tomm Coker (Daredevil Noir), Federico Dallocchio (Batman: Arkham Unhinged, Suicide Squad), Dave Ross (Star Wars: The Crimson Empire Saga) and Mark McKenna (Star Wars: The Old Republic) and others. The four installments will be available digitally on Feb 19, March 5, March 19 and April 2, with a hardcover edition to follow on June 4.
Way and CCP's Torfi Frans Olafsson spoke to Kotaku about turning the espionage, galactic dogfights and political intrigues of actual EVE campaigns into a comic-book series.