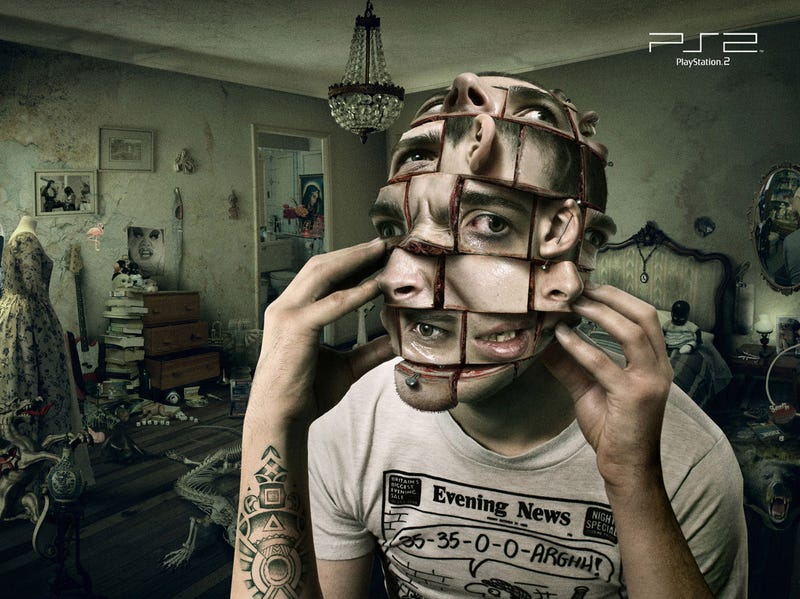 Mangled bodies, pierced and tattooed newborns, panty sniffers and twisted mutations — this is how advertising agency TBWA sold the PlayStation 2 in France.
Warning — NSFW images coming up.
PlayStation marketing has always been pretty strange — David Lynch created a PlayStation 2 ad, after all — but the Paris branch of TBWA took strange to an entirely twisted new level. I'd almost put these out of my mind, but then Redditor seeyoshirun had to go and dig them back up again. Now everyone has to suffer.