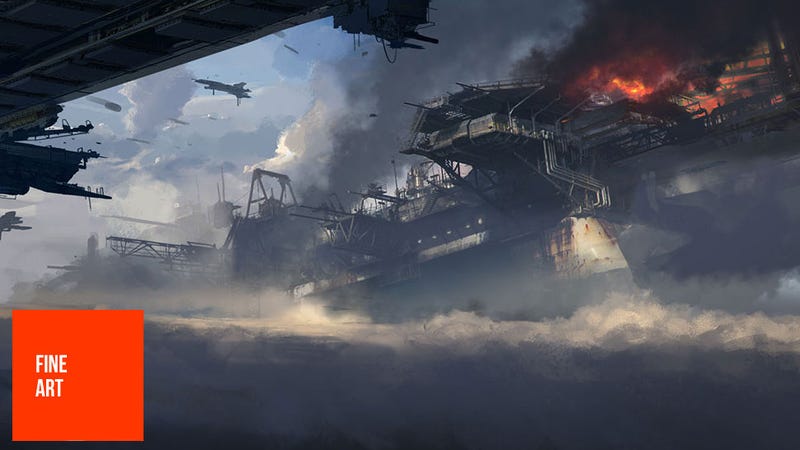 You'd be forgiven for looking at this stuff and thinking it was for a major project, something like Halo 5, or Destiny, or Titanfall. Nope. It's for a game being made by four people.
That game is Strike Vector, and holy shit, how have I never seen this before? It's a multiplayer air combat game, only your fighters can sorta transform, ala Macross, and it looks amazing, and man, how have I not seen this before?
The art you're seeing here comes from two sources, both with experience in blockbuster games. One is Paul Chadeisson, a name that may be familiar to Fine Art readers since he's a regular here, having worked on games like Remember Me. The other is Pierre-Etienne Travers, co-founder of Strike Vector's development studio who has previously worked with Evolution (Motorstorm) and Quantic Dream (Heavy Rain).