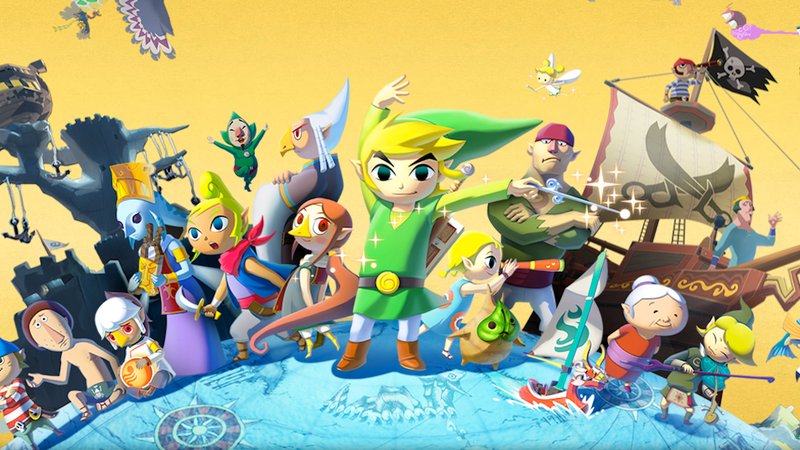 It's fascinating, picking up The Legend of Zelda: Wind Waker for the first time. You get something like culture shock—holy crap, everything's so bright! The faces are so goofy. Is that really what Link's grandma looks like?
And then... after 10 or 15 minutes, you start to get it. Ah, yes. Here's why this is the second-best Zelda game.
Over the past few days, I've been watching a friend play the HD version of Wind Waker—officially out for Wii U tomorrow (although you can already buy a digital copy)—and I've rediscovered just how great a game it is. Luke's already explained why: the spectacular visuals, that wonderful feeling of exploration, the musical combat, etc. He also talked a lot about the Wii U version's big changes, like high-speed sailing, improved visuals, and the overhauled Triforce Quest.