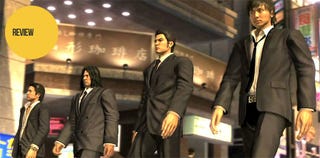 In 2011, I started to review Yakuza 4 for this very website. Countless hours later, but with the game unfinished, my PS3 died, taking my save game with it. So I never ended up reviewing it. Today, I make amends for this.
Last week, I found my copy tucked away on my collection shelf and, with not much else to play at this time of year, decided to try again. Within five minutes I was smiling. Within an hour, Id' endeavoured to see it through and finally finish it. Both the game and the review.
I am so, so glad I did.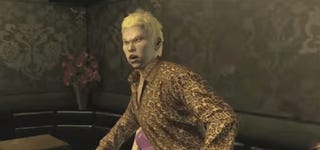 If you've never played a Yakuza game before, they're tough to describe. They are what we call in Australia a bit of a "dog's breakfast". There are elements of brawlers, of RPGs, of life sims, of Pokemon. Most of all, there are cutscenes. Hours upon hours of cutscenes. It's a weird mix, and whether you enjoy the game will depend on not just how much you enjoy each "ingredient", but how you're able to cope with how the game switches between them.
Tying it all together is an epic soap opera, a tale of brothers in crime, love, betrayal, expensive shirts and beating a man's teeth out using a pushbike. You take control of four different playable characters over the course of the game, each of their actions and perspectives offering a different insight into a shooting that took place 25 years earlier and the subsequent underworld rumblings that took place.