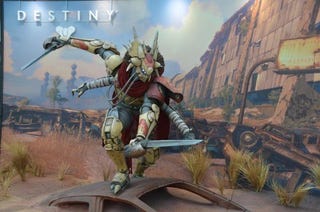 Japan has never been an easy climb for Microsoft's game console. Xbox Japan never seems to catch a break. And this recent E3 tweet shows exactly why.
The tweet from Xbox Japan's official account reads: "Here is the photo spot for Destiny, the latest FPS made by Bungie of Halo fame."
Less than a week later, the game was announced as a PlayStation exclusive in Japan. Ouch! The tweet makes it seem like Xbox Japan didn't know what was coming and blindsided by Sony, especially because the other tweets cover games coming to the Xbox platform.